Spring Ring
In October 2011, the board of BCGEHR voted to make Spring Ring a biennial event, and that quality regional workshops be held in the alternate years.
"Spring Ring" is BCGEHR's provincial event, a two-day festival whose purpose is to bring bell ringers and choirs from all parts of British Columbia together; to develop an inter-generational relationship among ringers; and to stimulate and introduce new ringing skills and appreciation of music through the art of handbell ringing.
Spring Ring rotates between the Lower Mainland, Vancouver Island, and the BC Interior.
A note about Spring Ring 2015 from BCGEHR President Ellen Ramsay:
"To help us make the most of the opportunity presented by IHS2016, we are offering Spring Ring 2015 with a few adjustments to our normal experience. We recognize the financial commitment the symposium will require of ringers, so we have pared down our provincial festival by running slightly shorter than usual and taking advantage of more economical venue and catering options. This will allow us to reduce the registration fee and help ringers save their resources for IHS2016.

"We are also focusing the topic of the event on massed ringing, which echoes the symposium experience. Our guest conductor, Stuart Sladden, whom many of you will remember with fondness from this year's Ringing Link in Winnipeg, will lead us all in massed ringing pieces of varying levels as the main component of the festival. This will help us all prepare for the massed experience of the symposium by learning and applying rehearsal and ringing techniques which will us allow us all—no matter our level of experience—to participate confidently and effectively in the IHS2016."
SPRING RING 2015

May 1–2, 2015 in Burnaby
Inman Elementary School
Complete information will be available here in January 2015.
With special guest conductor
Stuart Sladden (Edmonton, AB)
Repertoire
Order your music soon so you can be prepared!

Bwana Awabariki: arr. Susan Nelson (Level 2, MHP2533)
Be Still My Soul: arr. Jason Krug (Level 2+, MRRBL5058)
His Eye is on the Sparrow: John Atteberry (Level 2, MGIG8733)
Andante in F Minor: Michael Helman (Level 2+, MGIG7634)
Celebrate with Ringing: Michael Mazzatenta (Level 2, MAG35326)
Student Bursary
BCGEHR sponsors a bursary to enable student ringers to attend Spring Ring. Applicants must be a current member of BCGEHR or under the direction of a BCGEHR member, and actively involved in handbell ringing for a minimum of two years. They must be between 13 and 24 years of age and attending school or a post-secondary institution. They must be recommended by their handbell director/teacher with an accompanying reference letter.

Application deadline is February 21, 2013. Include your name, age, grade, school or church, and the name of your teacher/director. Describe your handbell experience and your reason for applying. Include the letter of reference from your teacher/director.
Send your application to:

Sandy Baird
BCGEHR Secretary
1991 Westsyde Rd
Kamloops BC V2B 7C1
Conductor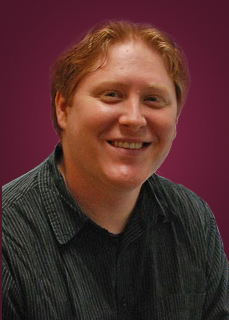 Stuart Sladden, born and raised in the Greater Toronto Area, moved to Winnipeg in 2010 to begin a Master of Music degree from the University of Manitoba, specializing in Choral Conducting, which he completed in the spring of 2012, and has recently made the move to Edmonton to begin his Doctor of Music degree in Choral Conducting at the University of Alberta. Over the last 18 years he has enjoyed working with a variety of classical, jazz, and church choirs as a singer, conductor, and clinician. His interest in vocal performance was first nurtured in the respected musical arts program at Mayfield Secondary School in Brampton, ON. He then furthered his training in vocal performance at Humber College and ultimately earned a Bachelor of Music degree, specializing in vocal jazz performance, from the University of Toronto (2002). While in Toronto, Stuart was a sought-after private music teacher and freelance musician
and just prior to moving to Winnipeg was the Artistic Director of Oasis Vocal Jazz (the longest running community jazz choir in Toronto), the Assistant Conductor of Pax Christi Choral, Toronto's Mennonite Oratorio Chorus, and the Director of Music at Eden United Church, a large church in the Mississauga area. While in Winnipeg, Stuart continued working as a freelance musician and was most recently a m
ember of the Winnipeg Singers, the Director of Music at Westworth United Church, and the Music Director of the Winnipeg Oratorio Project Chorus. Between his studies at the U of A, Stuart is singing with Pro Coro Canada, and is a regular sub with Jubiloso Bells. Stuart began playing and conducting bells at Eden United Church with Eden Bells and Bells aPeel, and since then he has either been a ringer in, or a conductor of, a number of different handbell ensembles. He attended the Ringing Link in 2008, attended the Ontario Guild's conference in 2010, was a member of Bronze Foundation in Toronto, was a member of the OGEHR board, gave two presentations at the Ringing Link in 2011, was the founder of the Rochester Ringers in Winnipeg, was one of the Guest Conductors at the Ringing Link in 2014, and is very excited to be part of the BCGEHR spring festival in 2015.
To pay for your Spring Ring registration by PayPal: