Spring Ring
In October 2011, the board of BCGEHR voted to make Spring Ring a biennial event, and that quality regional workshops be held in the alternate years.
"Spring Ring" is BCGEHR's provincial event, a two-day festival whose purpose is to bring bell ringers and choirs from all parts of British Columbia together; to develop an inter-generational relationship among ringers; and to stimulate and introduce new ringing skills and appreciation of music through the art of handbell ringing.
Spring Ring rotates between the Lower Mainland, Vancouver Island, and the BC Interior.
SPRING RING 2020
May 15–16 in Nanaimo!
First Baptist Church
1650 Waddington Road, Nanaimo
Click here to download the complete registration package.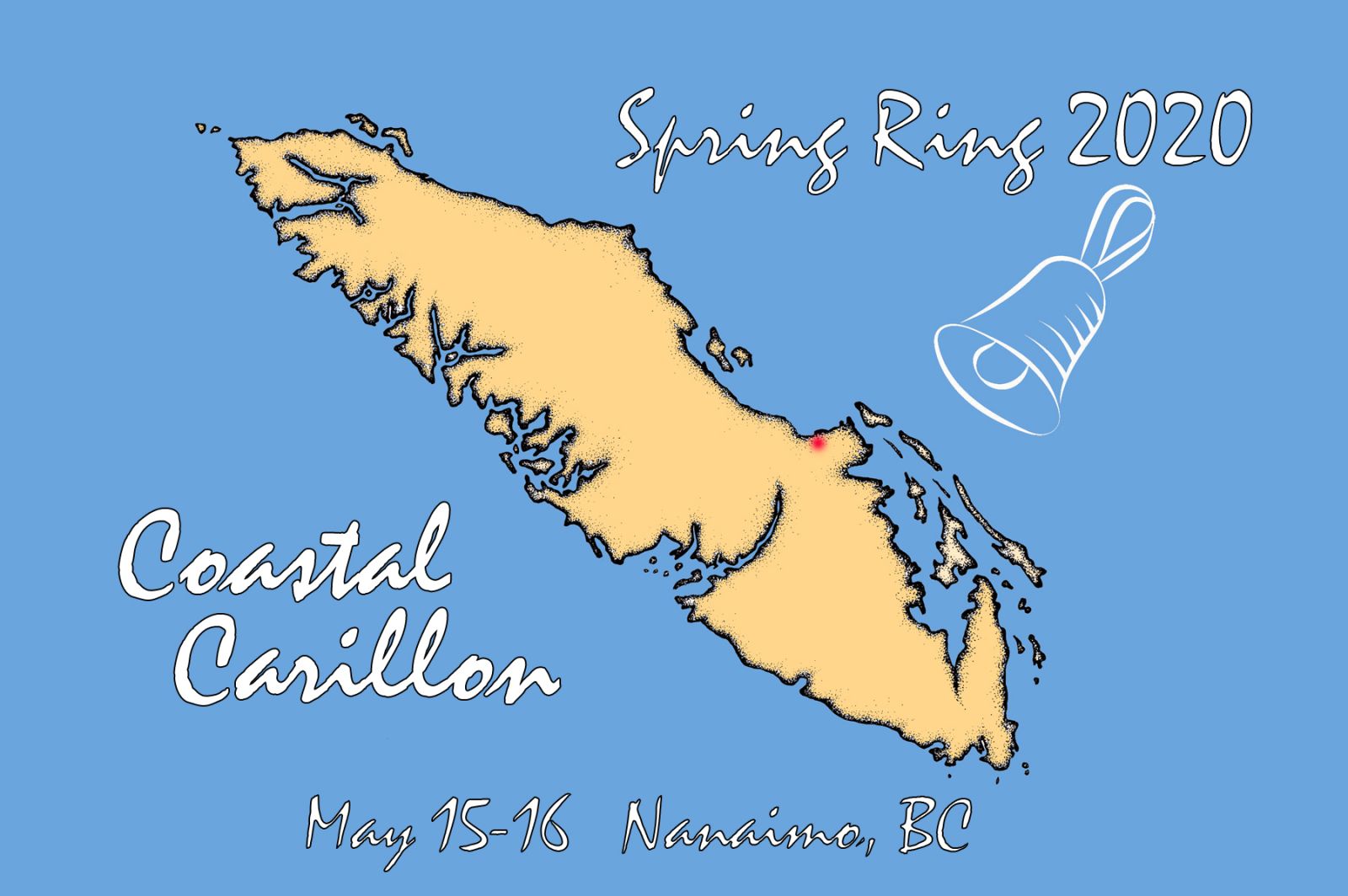 Spring Ring Repertoire and Conductors
Ellie Hodder, conductor
Massed Ringing piece
"Festival Celebration"
by Michael Helman,
Lorenz 202072L
L3/3+ selections
"Toccata on 'King's Weston'"
Ralph Vaughan Williams, arr. Matthew Compton,
Agape/Hope 2767
"Milele"
Jason W. Krug
Red River Music BL5087
Christie Noseworthy, conductor
Massed Ringing piece
"Cherished Memories"
by Betty B. Radford
"Cherished Memories" will be available in the new year as a digital version (PDF). More information to follow.
L1/2 selections
"I'm Just a Poor Wayfaring Stranger"
arr. Tammy Waldrop
Agape/Hope 2343
"Barcarole"
by Patricia Cole
Agape/Hope 2643
Order your music in plenty of time to be well-prepared for Spring Ring!
Complete biographies of both conductors, workshop descriptions, repertoire list and accommodation information are all be found in the information and registration package, which can be downloaded from the link above.
---
Student Bursary
BCGEHR sponsors a bursary to enable student ringers to attend Spring Ring. Applicants must be a current member of BCGEHR or under the direction of a BCGEHR member, and actively involved in handbell ringing for a minimum of two years. They must be between 13 and 24 years of age and attending school or a post-secondary institution. They must be recommended by their handbell director/teacher with an accompanying reference letter.

Application deadline is Friday, February 28, 2020. Include your name, age, grade, school or church, and the name of your teacher/director. Describe your handbell experience and your reason for applying. Include the letter of reference from your teacher/director.
Send your application to:

Sandy Baird
BCGEHR Secretary
1991 Westsyde Rd
Kamloops BC V2B 7C1
---
PAY FOR YOUR REGISTRATION ONLINE
ADULTS STUDENTS