Vancouver Welcomes the World!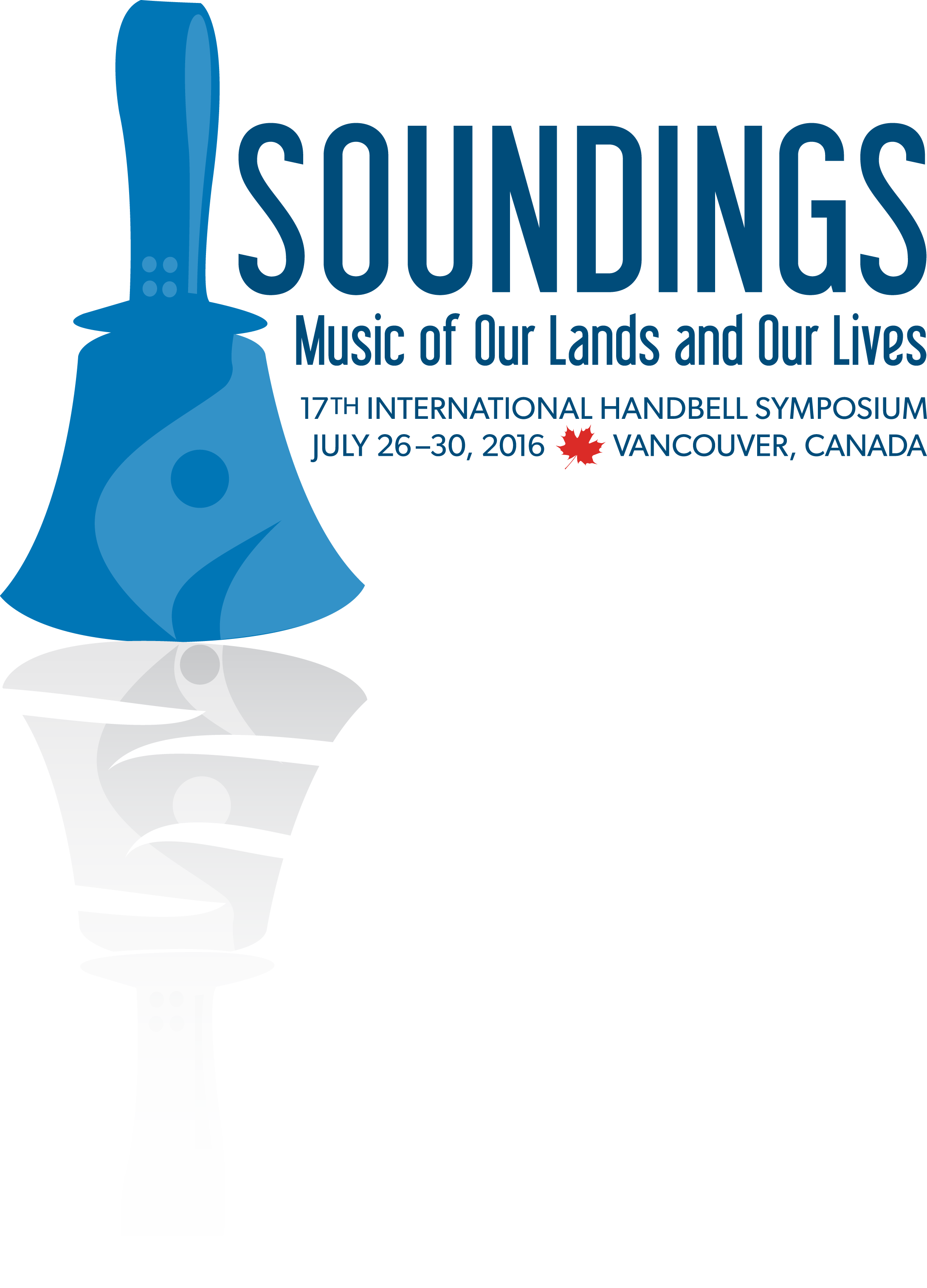 17th International Handbell Symposium
July 26-30, 2016
The official website for the 17th International Handbell Symposium is HERE.
Please bookmark this page and check it often to keep up to date on all matters pertaining to the Symposium.
Please "LIKE" us on Facebook HERE.
Download an information flyer HERE.
Congratulations to Betty B. Radford of Edmonton, who submitted the winning entry in HGC's Composition Contest for IHS2016. Her composition,
"So Glorious and Free," will be Canada's massed ringing selection at SOUNDINGS: Music of Our Lands and Our Lives!
---
(A revised list of repertoire and conductors is now available)
Click here to go to the BCGEHR on-line store to purchase the second Canadian title, "Hishuk Ish Tsawalk," as a downloadable master.
Click here to listen to an MP3 soundclip of "Hishuk Ish Tsawalk"