Spring Ring
In October 2011, the board of BCGEHR voted to make Spring Ring a biennial event, and that quality regional workshops be held in the alternate years.
"Spring Ring" is BCGEHR's provincial event, a two-day festival whose purpose is to bring bell ringers and choirs from all parts of British Columbia together; to develop an inter-generational relationship among ringers; and to stimulate and introduce new ringing skills and appreciation of music through the art of handbell ringing.
Spring Ring rotates between the Lower Mainland, Vancouver Island, and the BC Interior.
An important statement from Cara Beirnes & Anne Hill, Spring Ring Co-Chairs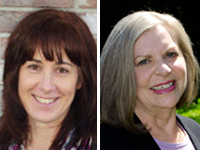 On behalf of the Nanaimo Spring Ring 2021 committee, we must let you know that due to the ongoing situation with COVID-19 we feel it is best that we postpone the event to 2022. At this time, there are too many variables that are out of our control, including: the closure of the US border, which prohibits our guest conductor from travelling to Canada; bookings at the venue being prohibited at this time; and the many concerns created by the restrictions of social distancing at a massed ringing event.
The committee wishes you all the best during this time and hope we can meet as usual in 2022. Please "
Save-the-Date
" for Spring Ring '22 in Nanaimo April 30 – May 1, 2022.