Spring Ring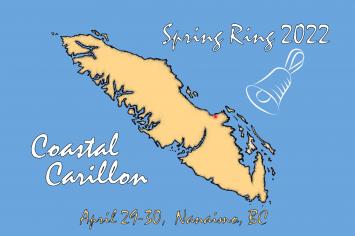 In October 2011, the board of BCGEHR voted to make Spring Ring a biennial event, and that quality regional workshops be held in the alternate years.
"Spring Ring" is BCGEHR's provincial event, a two-day festival whose purpose is to bring bell ringers and choirs from all parts of British Columbia together; to develop an inter-generational relationship among ringers; and to stimulate and introduce new ringing skills and appreciation of music through the art of handbell ringing.
Spring Ring rotates between the Lower Mainland, Vancouver Island, and the BC Interior.
Spring Ring 2022 cancelled again
We regret that the decision has been made to postpone Spring Ring until an as-yet undetermined date. Please read this message from Spring Ring co-chairs Cara Beirnes and Anne Hill.