Chime Loan Program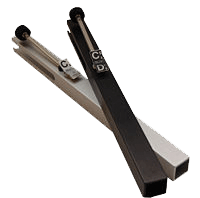 In 2010, BCGEHR purchased a 3-octave set of Malmark Choirchimes for the purpose of establishing a chime loan program for its members. Loan periods will be four months and will run February–May or September–December.
Applications will be processed in the order they are received. The applicant may apply for an additional loan period at the end of the initial period if there is no other applicant waiting for the chimes.
The applicant must provide proof of insurance based on the replacement value of the chimes and their cases, either under the umbrella of the institution in which they will be used, or privately.
Details of the program, and the responsibilities of the loan applicant and the Guild, are outlined on it — please read it carefully. You may complete the form on your computer and when completed, print it, sign it, and send it to the address indicated on the form.